A broken screen can be one of the worst kind of faults as it almost instantly renders a device harder, if not totally impossible, to use. Even on the most modern devices a broken screen might not be the end, and repair options can be a lot cheaper than you think.
We fix and repair on screens for all models of laptops and macbooks,
Repairing isn't just cheaper, it's the environmentally friendly option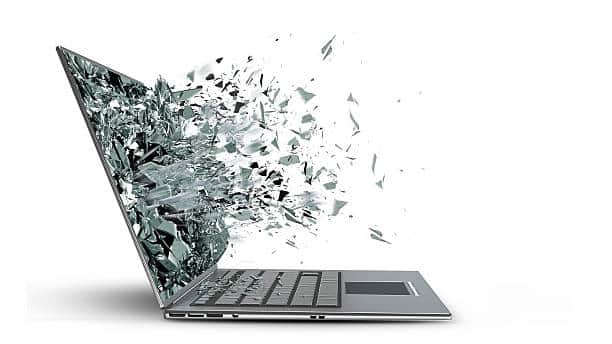 There's the misconception out there that a broken screen means a device is beyond repair. Just because it's the bit that you see it doesn't mean it can't be a simple fix.
A broken display can sometimes be repaired with easy to source and replace, relatively cheap components. That means that we could come and collect your broken device, take it away for repair and then bring it back fully working for a fraction of the cost of a replacement device, sometimes even a fraction of the cost of a second hand device.

Get in touch with us Today and see how we can help